On Sunday we went to Mystic again to visit the
Mystic Aquarium
after I had fallen in love with it through photos I had seen on a brochure and their
wedding website
.
It was a very nice place and luckily we were able to see it all decked out for a wedding that was happening that evening, but in the end we decided not to go with it. I highly recommend anyone in the area check it out if you are looking for a venue, though. Kathy Lloyd, the Mystic Aquarium Director of Sales, was so helpful and positive, and I really enjoyed meeting her. I appreciated the time she took to show us around even though she was trying to put the finishing touches on the space for a wedding at the very same time.
Here are some photos of the Aquarium: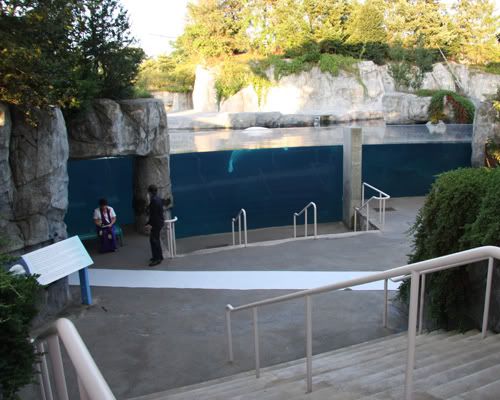 The ceremony is held right in front of the Beluga tank!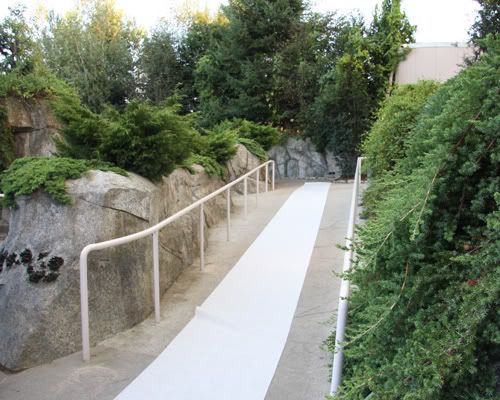 The aisle.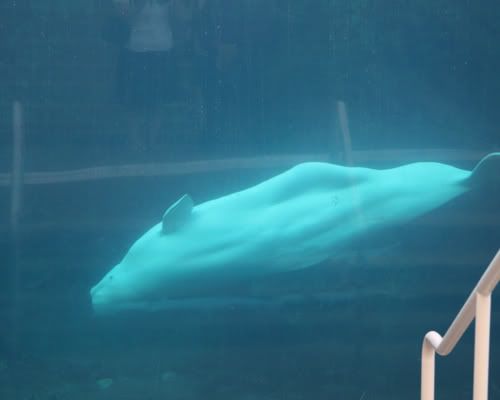 One of the resident Beluga whales.
Ceremony area.
Looking down from the second floor balcony to the reception area: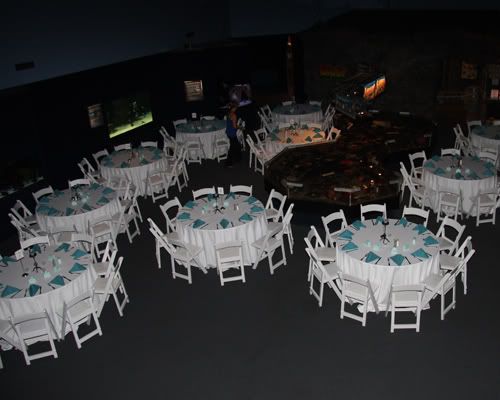 (this is an awful photo; there are much better ones on their website, liked above)
So, after careful deliberation, we have booked the Mystic Yachting Center for September the 18th, 2010!!!!!! We are both thrilled.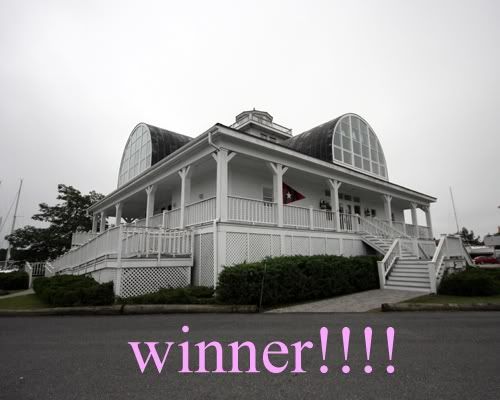 I spent most of my evening yesterday contacting bands, caterers, and hotels. I also need to find a photographer and florist. We want to do the ceremony on a local beach so I have to figure that out. I think Kenny's job will be the cake. He is notoriously colour blind but thankfully that does not affect his tastebuds so he should be fine picking out a cake flavour, and then I will help out with the cake colours!
So now that we get to move on to planning the real details of the wedding, how much do you lot want to know about this? I'm afraid if I sit here happily rapping away at the keyboard, there will be no surprises for our guests when they come to the actual event.